BlockCerts Launch 2.0:
Happy Canada Day & Independence Day
I always love this time of year! I celebrated my first Canada Day 24 years ago when I immigrated. I had always celebrated the Fourth of July in the United States growing up as an American. So, when a couple decades ago I met my Canadian wife, I asked her to marry me on the 4 of July – so I could always have the things I deeply loved to celebrate at this time of year.
Today, I have a fourth to add to this. The achievement of the next step, which is our greatest yet, in delivering BlockCerts BCERTin Cloud Power to The People™.
Our BCERTin Desktop Wallet is ready
for Download!
It has not been an easy feat by our Teams around the world to accomplish – it has been an amazing one. So, this year we have something to celebrate together as we bring the wallet to our BCERT Token holders, who all have waited patiently for our next big release.
Why is the BCERTin Wallet such a big deal? What comes next? Where do we go from here with BCERT Tokens? How does BlockCerts Decentralized Cloud change everything about "cloud" with Web 3.0?
These are the four big questions I have been working non-stop with our Teams across the planet to answer. In our World From Here webinars (every Friday at 9:30am on YouTube) we dig into the details of our global evolution (no WFH this week) – so I'll just summarize here in a few sentences the answers to these BIG questions that will make the wallet, with BCERT Tokens, the next steps and the power of BlockCerts value in the world will grow.
Why is the BCERTin
Wallet Such a Big Deal?
The idea of identity struck me long before the Pandemic of 2020 – mainly because of our mission we had from the start of BlockCerts – Trust.Truth.Transparency. - our trademarked tag line that describes our mission. Since COVID-19 hit, it has never been more apparent, that far beyond the transactions in our lives, we are linked by our virtual world, and our physical world will always demand to know more about us – starting with our health and where we've been.
Questions: Everyone has new Questions now, like - Have they had a vaccine? Have we been through a "hot spot" that could make us a spreader? How do I trust that others are vaccinated? Well, with the wallet on your mobile device, and your desktop, you now have a passport to answer these questions, that really are about Trust.Truth.Transparency. It's verifiable and "immutable" validated by BlockCerts Blockchain. You don't need to question these things about someone (is this fake?) you can "BCERTin" – hence the BCERTin wallet!
But, of course, in China they can do this too – through the Government capturing everything. I wrote about this in Forbes in 2020, after I had just come back from my travels to China and across Asia (without COVID thankfully). But that's not what we expect on this side of the world! We expect, in-fact demand freedom and our privacy. This is the "Big Deal" about the BCERTin Vault and Wallet – You're in control. That's why we put it on the front of the wallet.
With this desktop version of the wallet, we have many ways to identify people, for every user to keep their lives visible and invisible at the same time. "You're in Control" means that you keep up to date with the latest about your life's transactions – and you keep it identified and de-identified on your terms! This is vastly different than a government or some centralized company (think Equifax) doing it "about you" (or in the case of Equifax – to you).
As we evolve in web 3.0 in the World From Here, the big deal is that we get to decide, control and "BCERTin" we hold the power. I believe that most people on the planet want, and deserve, this kind of freedom of control in their lives. So long as it is respectful of other people's rights (e.g., I don't particularly want to sit next to a super-spreader, un-vaccinated, on an airplane or at an event). I believe most people feel the same.
That is our "social contract" – now we can start to hold these "truths self evident" with our own technology. That's "kind of a Big Deal" – which is why I'm excited we've achieved this level of technology with the BCERTin Wallet.
What comes next?
None of us saw COVID coming. We anticipated, through Hollywood, what a pandemic might look like (it didn't look like that thankfully)! While I can't predict the future, I can tell you what comes next with BlockCerts in the short term and steps that I think will lead to the longer term.
BCERT Tokens will be deposited in wallets, once everyone who is a BCERT Token Holder now has downloaded their wallet and completed their IDCERTin.
Why are we requiring IDCERTin authentication? Two reasons:
1
First, as described above, we need to BCERTin that when we release, the BCERTs are going to the authenticated person who is the holder. Once they are transferred, "You're in control" – so we need to make sure it is going to YOU!
2
Second, BCERT Tokens represent the value of BlockCerts, which is that authentication of every person, or thing, on BlockCerts Blockchain has been accomplished. The protocol of BlockCerts is to only allow transactions based on these principles, which are part of the fabric of the code – Trust.Truth.Transparency.
IDCERTin is the validation flow that ensures this happens. It is a step no-one can skip. That is how we can BCERTin always with BlockCerts.
Where do we go from here
with BCERT Tokens?
After the BCERT Tokens are deposited in BCERTin Wallets, BlockCerts will be announcing our regular schedule of releases for the platforms and economics of where BCERTs are used and how they flow:
a
DeFi Listing - We will release to take the advantages of listing on DeFi and other exchange networks. In DeFi, there is a major utility waiting to be untapped, which has in its first version been dominated by pure speculation. BCERTs will change that with new value propositions from the utility that BlockCerts Decentralized Cloud and dApps (Decentralized Apps) provide. DeFi is ready for real utility value. BCERT Tokens will bring that starting in the next few months and for the long term to blockchain with DeFi.
b
Chain Bridge - We have built and will deliver our "chain bridge"- the ecosystems of blockchain, where starting with Ethereum blockchain, the BlockCerts Blockchain will be "cross-chain" enabled through BCERT Tokens. Our BCBC cross chain bridge will traverse the growing universe of blockchain and crypto markets. We will deliver models, with BlockCerts Fusion STX business unit, lead by Fusion's president Daniele Mensi, into the DeFi and larger blockchain ecosystem, where BCERTs can be deployed and managed in many ways as our BCERT Token Holder community wishes.
c
New Business Models - We will continue to deliver models like the digital Utility of the BlockCerts Decentralized Cloud, for FinTech (like our mortgage banking model through LenderKey we are currently launching), in industries like entertainment NFTs, such as we are working with the team at SupercarDriven.com, and our upcoming transformation in real estate soon to be announced. The changes in how assets move and change hands, through BCERT NFTs and BCERT DeFi "compound" finances are transformational.
We are constantly creating new business models and markets for liquidity pools tied to the BlockCerts Utility, and other value creation that add value, rather than extract it like the current "fee based" economy. This empowers BCERT Token Holders to access these new markets however they wish with their BCERTs.
Stay tuned. Starting July 9 , on YouTube The World From Here 9:30am (and through BCERT Token Holder Exclusive Webinars) we will be discussing the markets and utility we are releasing to, how to access those of interest to our BCERT community of token holders.
WFH Spoiler alert
Coming up on WFH 9th July 21
What Tim Cook at Apple Missed During the Pandemic, with DeFi, Decentralized and the new democracy, when he called Apple employees "back to the office
Bite This Apple:
"We Don't Want to Come Back" - Employees tell Chief Tim Cook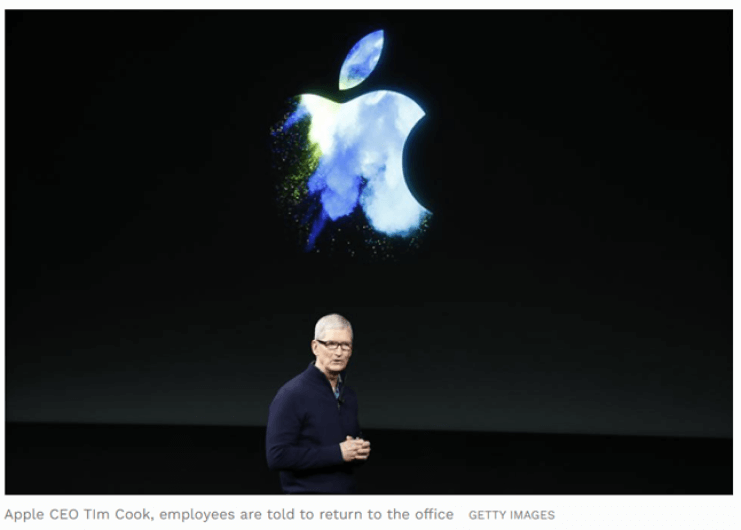 How does BlockCerts Decentralized Cloud
change everything about "cloud" with Web 3.0?
Tokenomics opens many doors. A few targets we will be opening in the shorter term, over the next 6 – 12 months, I've already mentioned. As those evolve, we will hold special webinars as we move forward.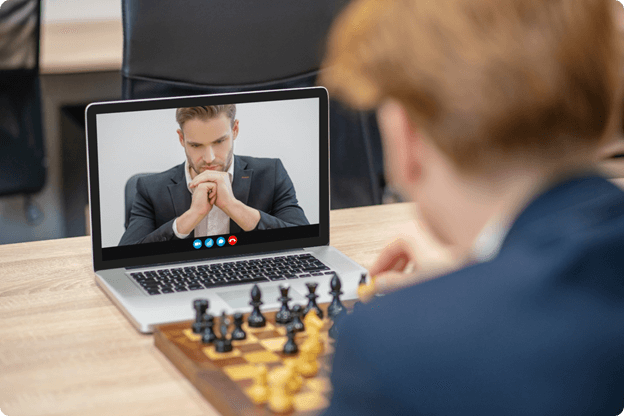 BlockCerts, will continue unlocking the power of the BCERTin world with BCERT Tokens accessed through the BCERTin Wallet. As an opportunity is opened, it will be connected to your wallet. You'll instantly get a notification describing the update or new releases.
BlockCerts dCloud launch means unlocking this world of how Silicon Valley has molded technology to "lock up" centralized software and cloud for the last few decades. BlockCerts decentralized cloud has the keys to unlock those doors - just as these new vaccines have enabled us with COVID to create the critical health technology and help the world continue to unlock and operate, hopefully, more aware, more empowered.
This pandemic has been an incredible, sad, frightening and enlightening time in the world. When we started, in March of 2020, The World From Here webinars, we were using Zoom to do our videos and all of our meetings. Now we use BlockCerts MeetCERTin, our own web conferencing service integrated into a full suite of new solutions. This was a holiday conference with employees on 5 continents.
Businesses can access all of their needs in one secure place to skyrocket productivity and reduce costs, data risks, and dependence on centralized software. Most important of all, with BCERT Tokens, they can "own" their technology future, instead of just paying 'seat fees' to lease! This will save businesses thousands and put the business in control of their own data.
When we started, in early 2020, we were moving tokens in our web-based wallets as tests. We were focused on a world of security that was needed (as we saw with the Colonial Pipeline ransom ware attack). The world continued to go digital. Other major cybersecurity events, along side the challenges of supply chain, logistics and job loss the pandemic has brought, also showed that the BlockCerts model of fully digital, integrated and full control their business technology was not merely a convenience, it is survival and the future.
Now, with the BCERTin Wallet, with FlareCERTin, @BlockCerts we now say "may the Flare be with you", as we delivery our own powerful security "force" that is enabled between desktop vault and wallet, mobile devices and browsers.
When we started over a year ago, as the pandemic began to rage, we had been testing eSigning, SignCERTin, dCommerce with ShopCERTin and IDCERTin. Now they are in full Version 1.0 release, and fully in action processing live transactions across BlockCerts.
We are excited to release the first ever, decentralized fully digital, secure work platform on the planet – WorkCERTin. And, we are welcoming new Channel Partner Distributors in some of the largest markets of users in the world in Africa and India.
As I said in my last letter, we have expanded globally, not JUST with development and teams, with using, testing and setting up distribution markets all over the globe for BlockCerts.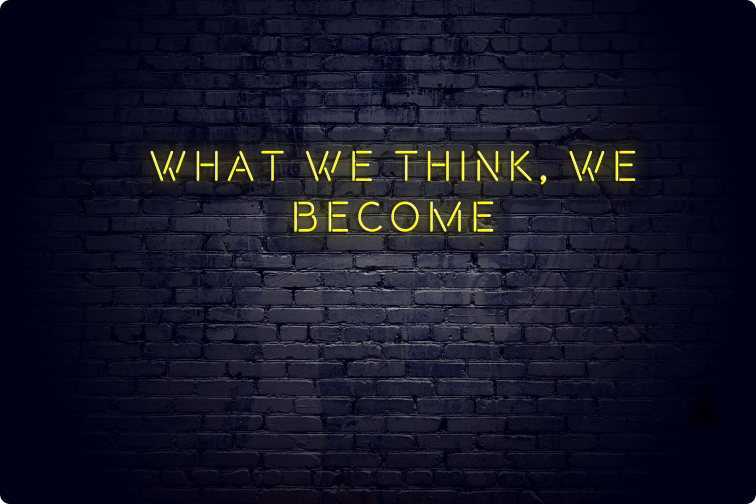 In Summary
It has been a serendipitous time to be delivering BlockCerts and the Digital business decentralized cloud, as we watch a new post-pandemic world emerge.
I could have never predicted that the alignment between what we were creating with the virtual decentralized digital business machine, and the effects of the pandemic, would make the BlockCerts objectives and mission clearer to the world, and therefore more valuable in the world.
We could have never done this all without you, our BCERT Token buyers, believers, and backers of the vision that has made BlockCerts DCloud a reality. We have done it - thanks to you!!
The entire BlockCerts Team, will be forever grateful – so will the world.
Below is your link to begin this next step, by downloading the BCERTin Wallet, in the exciting Journey to The BlockCerts World From Here with BCERT Tokens.
Through your support, thank you, from me and the entire BlockCerts Team and Community. We are changing the world with Cloud Power to the PeopleTM – we could not do this without you.